OUR IMPACT
By shopping or selling on GiveRise, you are supporting a nonprofit within Canada.
---
TESTIMONIALS

"GiveRise is a wonderful addition to any charity raising funds for their programs and services. Janelle and team make it fast and easy to get involved. An agency can participate as much, or as little, as they are able to and reap wonderful rewards of exposure and dollars. Do not hesitate to get involved!" - Executive Director, Compass Community Services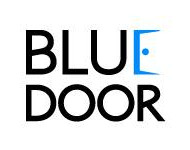 "Amazing and seamless way for non-profits to earn some extra donations, all while encouraging people to support local and shop second-hand! What more could you ask for?" - Resource Development Coordinator, Blue Door
---
OUR PARTNERS
The Angel Foundation For Learning
The Angel Foundation for Learning is a charitable organization that serves the needs of more than 90,000 students in the City of Toronto. Through the generosity and compassion of cor­porate sponsors and individual donors, we help children and families who are experiencing financial hardships.
Given that one quarter of children in Toronto are living in poverty, our mandate is to ensure that all students have access to the supports they need to fully participate in all education opportunities, and have equal opportunities for success. AFLToronto provides funding for student nutrition programs, school trips and leadership opportunities, school apparel, emergency funding to offset the cost of everything from basic every-day food and living essentials to short-term accommodation, transportation to medical appointments, optical care and dental treatments as the result of at school accidents, and bursaries.
Charitable cause: Education, Health, Human Services
Visit their website: https://angelfoundationforlearning.org/
---
Blue Door
Founded in 1982 and the largest emergency housing provider in York Region, Blue Door provides lifesaving support to children, youth, adults, seniors, and families at risk of or experiencing homelessness.
To address the root causes of homelessness and to meet the unique crisis needs of individuals and families, Blue Door offers emergency housing programs, supportive counselling and case management, housing retention program, a housing to health program, and so much more.
Charitable cause: Human Services
Visit their website: https://bluedoor.ca/
---
Compass Community Services
Compass is an integral part of the community and provides support services to individuals, families, and children. Over 96% of our clients feel that their ability to deal with their specific situations improved significantly after treatment, which further reinforces that our services are much needed and beneficial. We are a premier provider of exceptional yet affordable and cost-effective services in the community.

The agency is committed to strengthening individuals and couples and family life for those dealing with trauma, grief, stress, anxiety, depression, and physical, sexual, and emotional abuse. We also support people with developmental challenges and those who care for them. Compass offers the only same-day mental-health clinics for those wishing to call, video conference, or speak in person with a counsellor in Guelph, Fergus, and Mount Forest.
Charitable cause: Health, Human Services
Visit their website: https://compasscs.org/
---
Diaspo Aide
Diaspo Aide is a registered Canadian-based NGO created by 6 women whom's mission is to empower women and youth living in the world's most vulnerable communities in efforts to reduce socio-economic inequalities. We envision a world where both women and youth can attain their full potential, and we strongly believe that when opportunities meet potential change can happen.
Charitable cause: Human Services
Follow them on Instagram: @diaspo_aide
---
Family and Children's Services of Guelph and Wellington County
Family and Children's Services of Guelph and Wellington County (FCSGW) is a caring network of staff, volunteers, foster families and adopting families who look out for the well-being of the children, youth and families who live in the City of Guelph and the County of Wellington County.
We are a charitable, non-profit organization that is legislated and primarily funded by the provincial Ministry of Children, Community and Social Services. We are often known as the Children's Aid Society.
Charitable cause: Human Services
Visit their website: https://www.fcsgw.org/
---
Fashion Takes Action
Fashion Takes Action (FTA) is a non-profit organization established in 2007 to advance sustainability in the entire fashion system through education, awareness, research and collaboration. That means they work with the people who make, sell, buy, wear, resell and dispose/recycle clothing! They achieve this through industry programs such as the annual WEAR Conference, their work to advance circularity, our Employee Education workshops, and their Sustainable Fashion Toolkit. For citizens, they offer My Clothes My World – a youth education program that empowers the next generation with the necessary tools and resources to shift toward more conscious consumption. They believe in progress over perfection, and that collectively we must all do our part in taking action!
Charitable cause: Environment
Visit their website: https://fashiontakesaction.com
---
Karen's Afro-Carib Healing Space
Karen's Afro-Carib Healing Space is a non-profit organization committed to providing holistic mental health and wellbeing services to children, youth and families identifying as African, Black, Caribbean and People of Colour, living with mental health challenges.
Charitable cause: Human Services
Visit their website: https://karenshealingspace.ca

---
LOVE (Quebec)
LOVE was founded in 1993 by Sheila (Twinkle) Rudberg. Following the death of her husband by a 14-year old boy, Twinkle came to see that the youth himself was a victim of violence. Inspired to end the cycle of violence in the lives of young people, Twinkle enlisted the support of passionate members of the Montreal community to spark LOVE's first flames.
What started as a small, grassroots, youth photojournalism project running out of the basement of Montreal's Dawson College soon blossomed into a well-established national program, warmly recognized by governments, schools, corporate and community organizations for the meaningful impact it was having on young people. LOVE's programs aim to help youth thrive through workshops and activities that help develop their emotional intelligence, their confidence, their resilience as well as their leadership skills, all the while creating safe spaces for youth across Quebec and beyond. LOVE currently runs programs across Canada in Quebec, British Columbia and Nova Scotia.
Charitable cause: Art and Culture, Human Services
Visit their website: https://loveorganization.org/
---
Ontario Parents Advocating for Children with Cancer
Ontario Parents Advocating for Children with Cancer (OPACC) is a registered charity whose mission, since our establishment in 1995, has been to be the parent voice for families with children diagnosed with cancer across the Province of Ontario.
Vision Statement: OPACC will be the leading voice and expert resource for families and organizations navigating the childhood cancer journey.
Charitable cause: Health, Human Services
Visit their website: https://www.opacc.org/
---
Planeterra
Planeterra is the world's leading NGO (non-governmental organization) using community tourism to change lives. They're experienced agents of change, with confidence boosted by their 100% success rate. Their market-driven, traveller-centric model and its ripple effects ensure more money stays in the hands of local people. Put simply, it is a better kind of tourism – improving the lives of community members as they provide the traveller with better experiences. When travellers win and communities win, so do travel companies and destination governments.
Charitable cause: Community Development, International
Visit their website: https://planeterra.org/
---
Project Communautaire de Pierrefonds
Projet Communautaire de Pierrefonds (PCP) is an impact-focused, community-centric organization providing programs and services that offer social, academic, linguistic, and emotional support to vulnerable families and children across the West Island. Established in 1995, PCP is a community organization driven by progressive ideas, bold actions, and a strong foundation of support. They strive to be deeply sensitive to, and respectful of, the needs and aspirations of families and their children. They value the diversity of individuals from all ethnic communities, and are committed to providing an environment of inclusivity and equality.
Charitable cause: Community Development, Human Services
Visit their website: https://www.pcpwi.ca/
---
Stride
Stride supports youth and adults struggling with mental health or addictions as they seek meaningful employment. Their team considers your unique situation, helping you prepare for employment, find a job, and encourage you as you begin your new job. Whether you choose to engage face-to-face with an employment specialist, attend regular workshops or receive support from a peer mentor, Stride helps you build the confidence and skills needed to find and keep your job.
Charitable cause: Community Development, Human Services
Visit their website: https://stride.on.ca/
---
Students Offering Support
Since 2004, Students Offering Support has united thousands of learners throughout Latin America and across Canada to work together to support sustainable global development. In total, they have provided over $2.5 million to support 235 projects across Latin America, including projects for classroom construction, school gardens and kitchens, libraries and labs, as well as playgrounds and sports courts.

Charitable cause: Community Development, Human Services
Visit their website: https://studentsofferingsupport.org/
---
6UPVolleyball Club
After realizing there was a little opportunity available for boys in the Scarborough region to play volleyball, we decided that we needed to change. Our goal is to offer a team atmosphere, develop leadership qualities and allow the kids to grow their volleyball skills in a positive and controlled environment. Our house league programming is open to both boys and girls - with all skill levels, looking to play volleyball.

Charitable cause: Human Services
Visit their website: https://6upvolleyball.com/
---
Want to fundraise for your organization?
Don't see the organization you want to support?